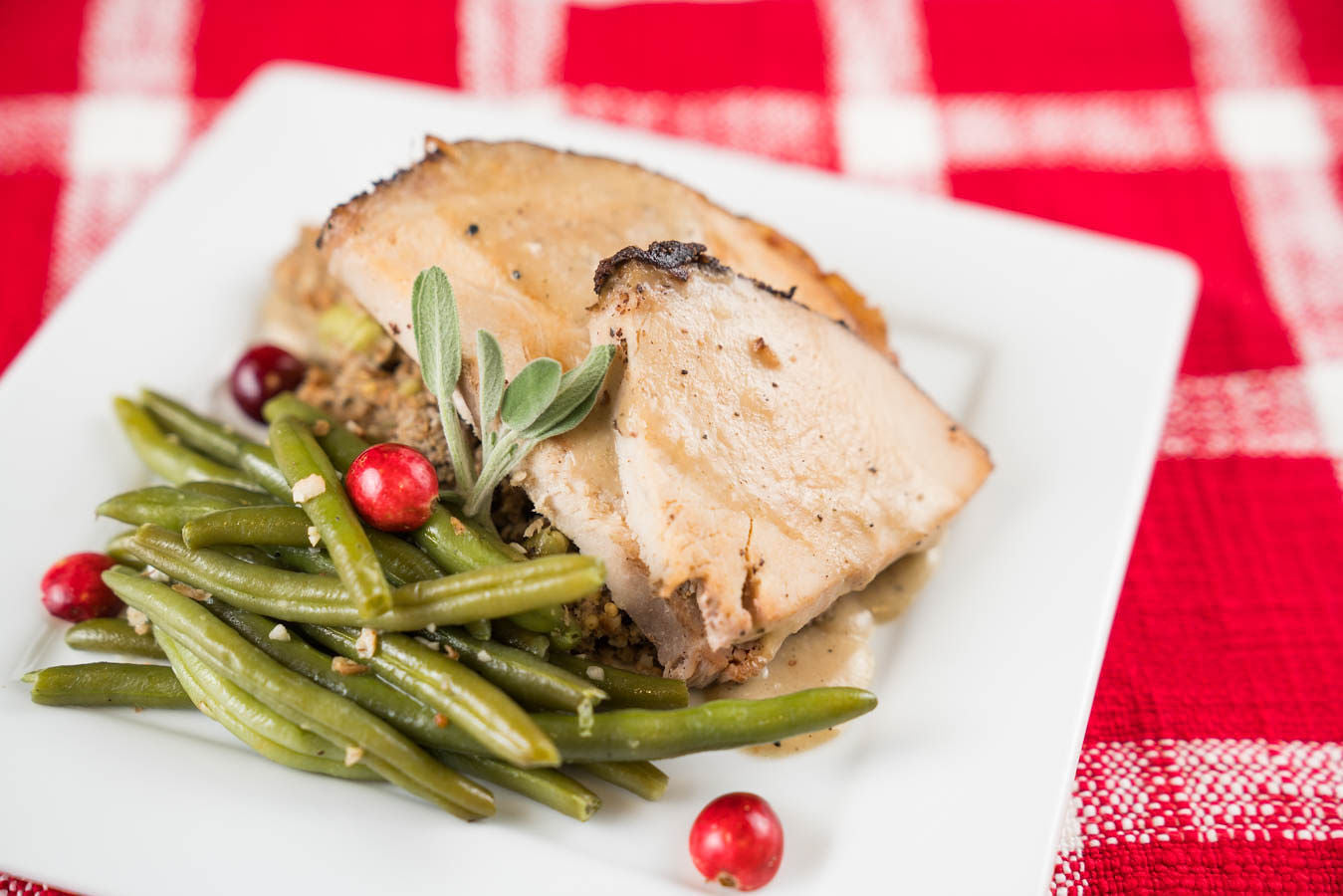 Tip 1
EAT A HEALTHY BREAKFAST
Start your morning off with one of our favorite holiday breakfast options, like Apple Pie Stuffed French Toast (available in stores now). By fueling your body with a healthy, protein packed breakfast, you'll feel more full during the day and be more likely to have balanced portions for your holiday meal.
Tip 2
MOVE YOUR BODY
Before the day gets going, get your body moving. Start your morning with an outdoor walk, an at home workout video, or bodyweight exercises with yourself or your family.
Tip 3
STAY HYDRATED
Don't forget to drink water. Not sure how much? A common rule of thumb is to drink half your body weight in ounces of water each day. You are more likely to feel hungry when you are dehydrated, so keep the water bottle handy! Bring it with you as you travel, and set a reminder on your phone to drink water. Pro tip: infuse it with lemon or mint for extra flavor.
Tip 4
ADD COLOR TO YOUR PLATE
Thanksgiving is filled with so many delicious food options. When you are plating up, try to add more protein and vegetables on your plate, in addition to your other favorite holiday sides. For example, add more turkey as a great source of protein, and choose healthier sides like sweet potatoes, green beans, brussel sprouts, and carrots. We are all about balance, so don't forget there is always room for dessert. You deserve to enjoy the holiday treats!
Tip 5
DON'T FEEL GUILTY & GIVE THANKS
Thanksgiving happens once a year. Don't be too hard on yourself if you overindulge a little more than you thought, or have an extra slice of your favorite pie. You can easily get back on track tomorrow. Remember to move, stay hydrated, and get back to your normal eating routine. Enjoy your time with your family and think of 5 things you are grateful for. After all, Thanksgiving is the day of gratitude. We are thankful for all of our customers and wish you a wonderful holiday weekend!!!