This store requires javascript to be enabled for some features to work correctly.
SIGN UP FOR A WEEKLY MEAL SUBSCRIPTION
Choose from our 5, 10, and 15 meal subscription options
Sign up for our weekly or bi-weekly meal subscriptions, receive a discount on Power Plate Meals, and get your meals shipped right to your door. Please note that all meal plan orders placed from Monday-Friday will be shipped the following Monday. Any meal plan customers that do not select their meals by Friday at midnight CST, will get the default menu of our best sellers. Meal plans are available online only.
CHECK OUT OUR WEEKLY & BI-WEEKLY MEAL SUBSCRIPTION OPTIONS
NEW VACUUM SEALED PACKAGING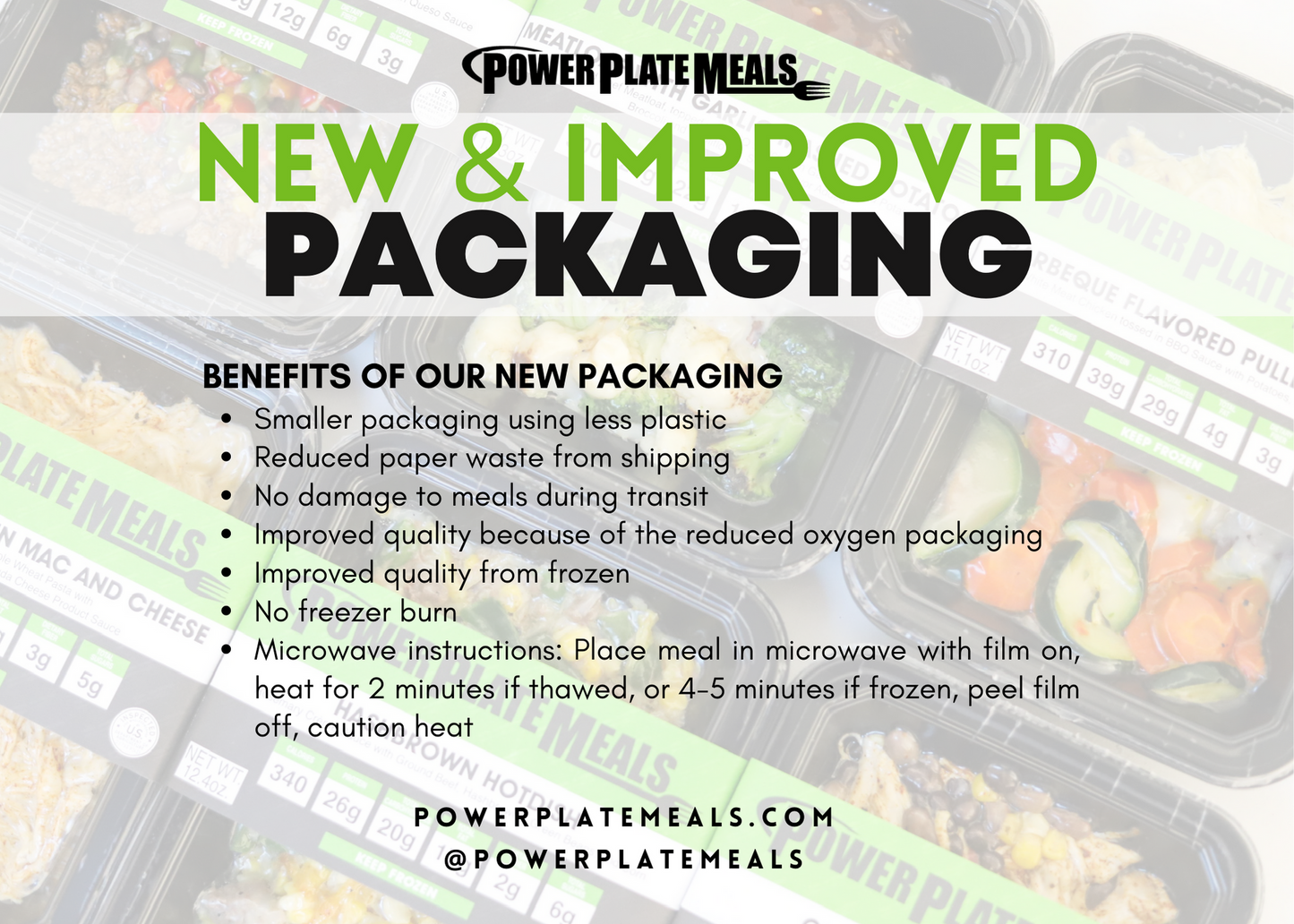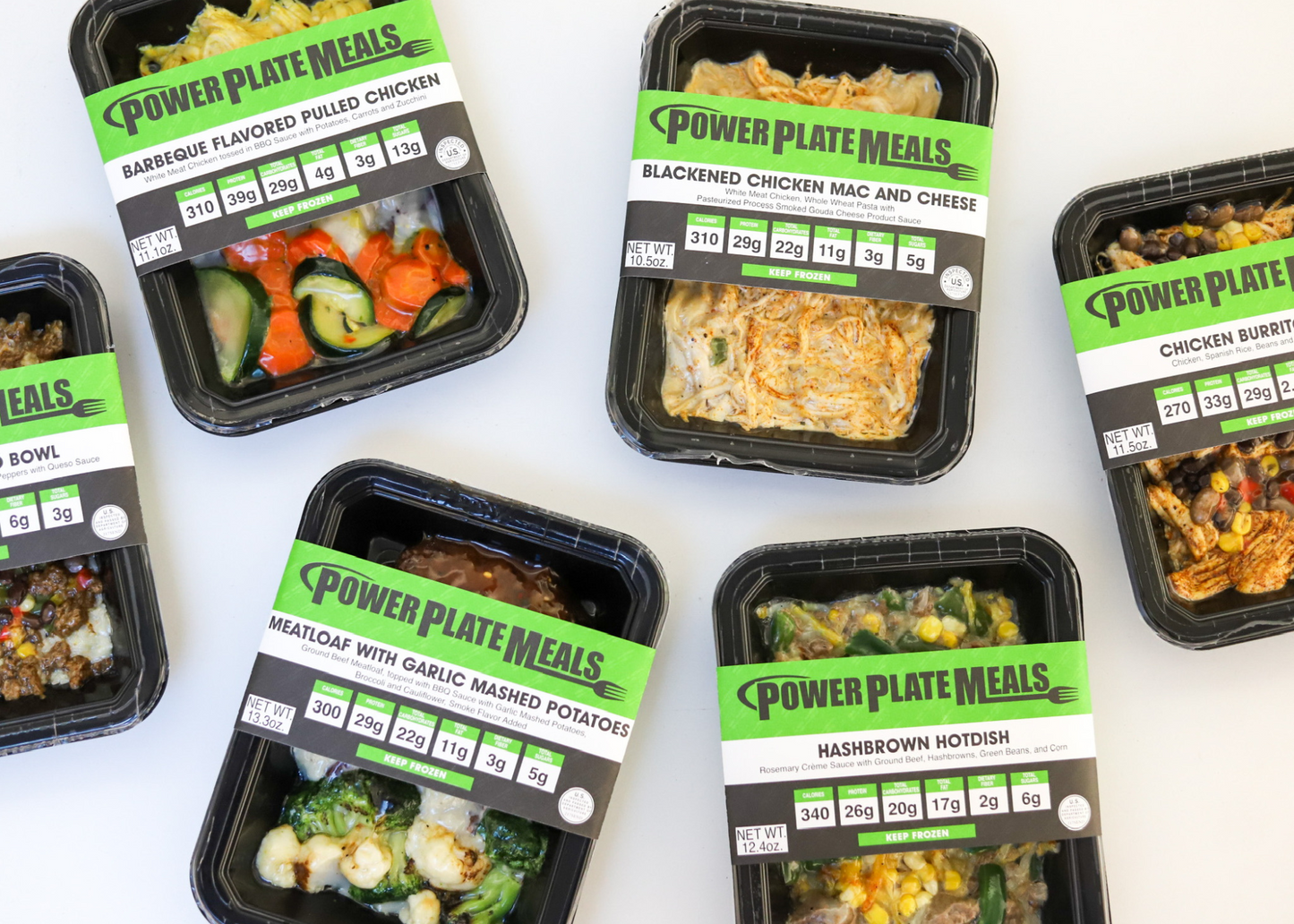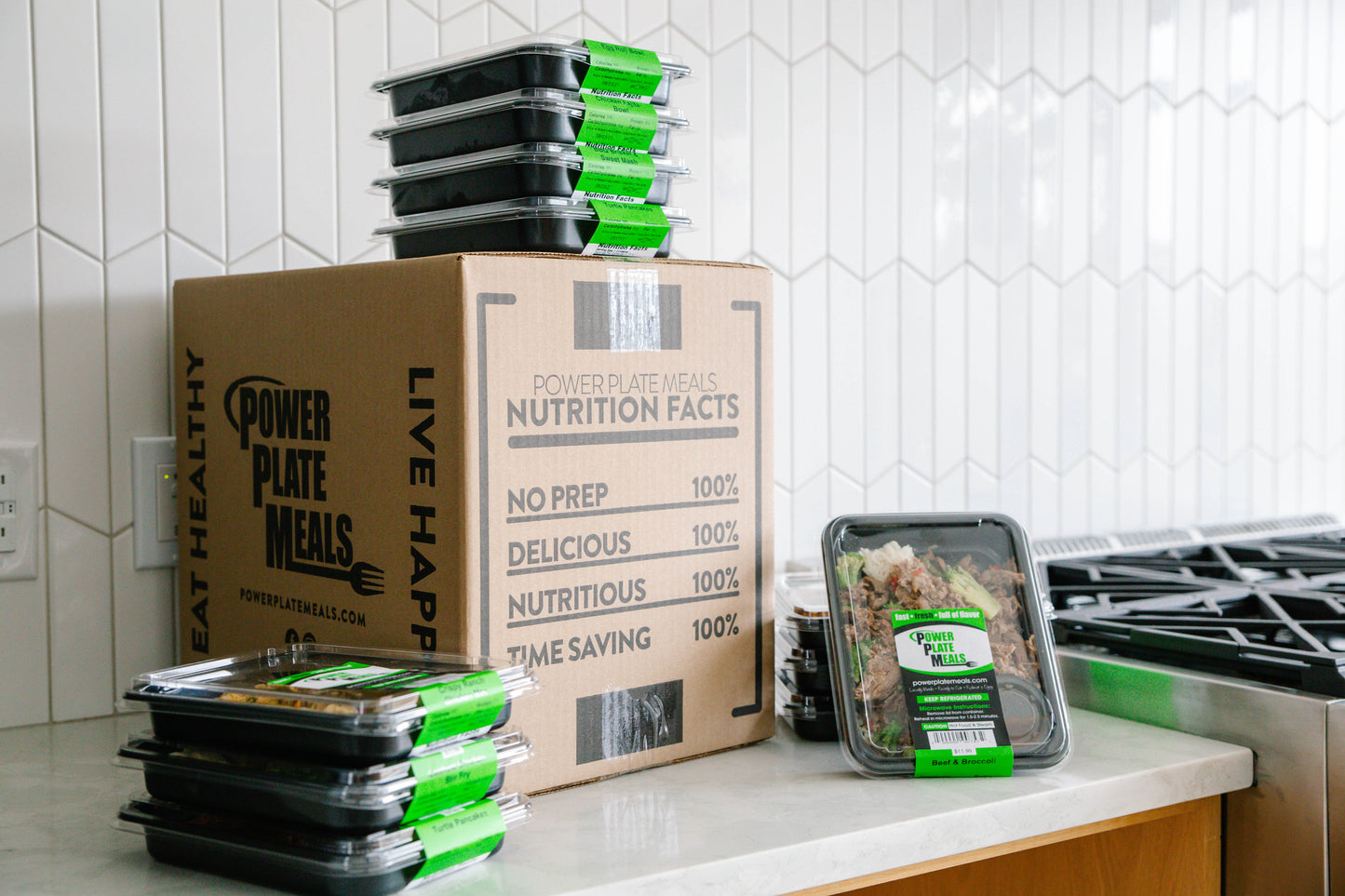 WHY POWER PLATE MEAL SUBSCRIPTIONS!?
We are here to make life so much easier. Our meals are delicious, already cooked for you, involve zero clean up, and you can try something new every week, plus they are healthy!! We make eating healthy easy, convenient, and delicious. Try it for yourself with our weekly or bi-weekly 5, 10, and 15 meal subscription options.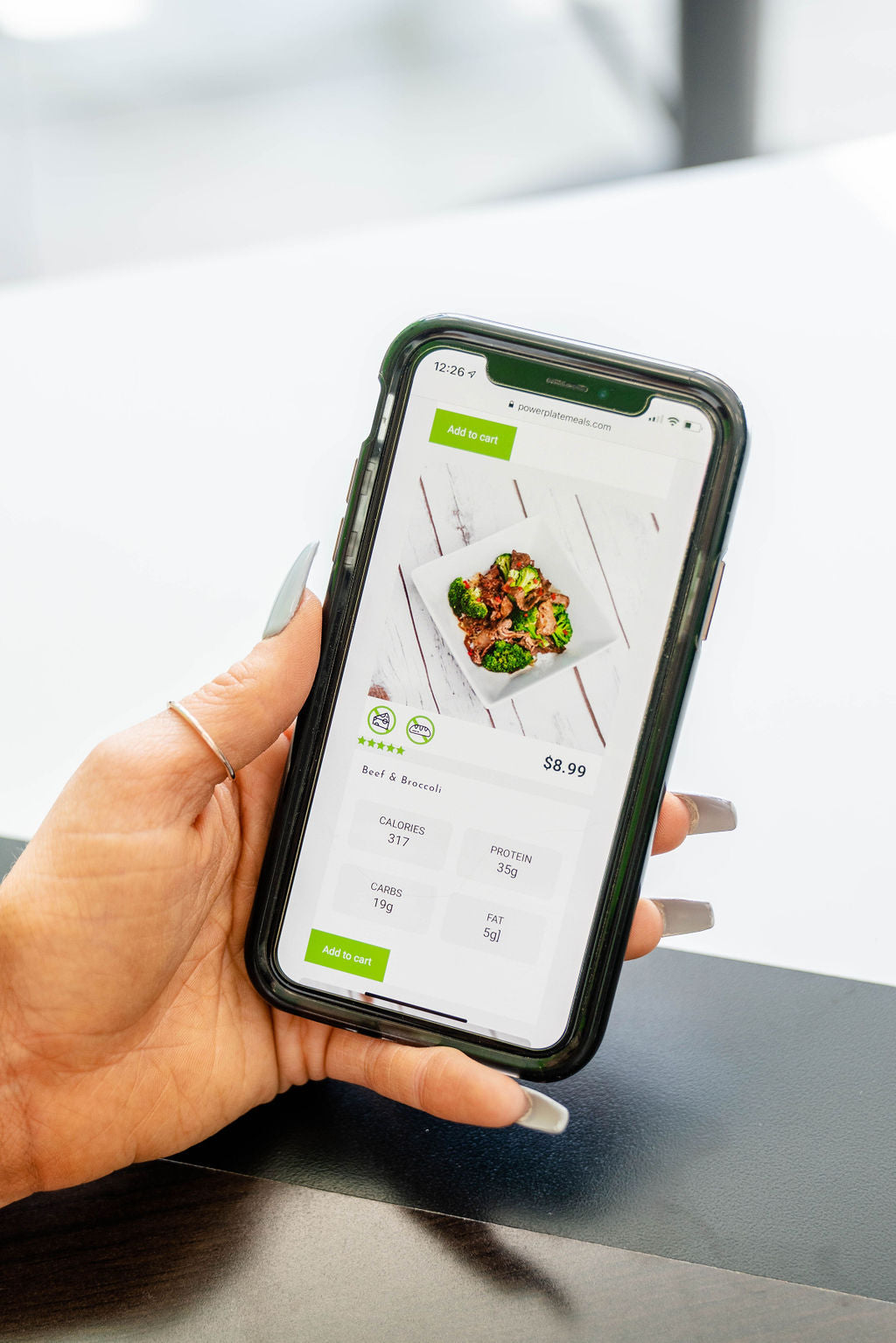 SELECT YOUR MEAL SUBSCRIPTION

Choose from our 6 meal plan options and receive meals every week!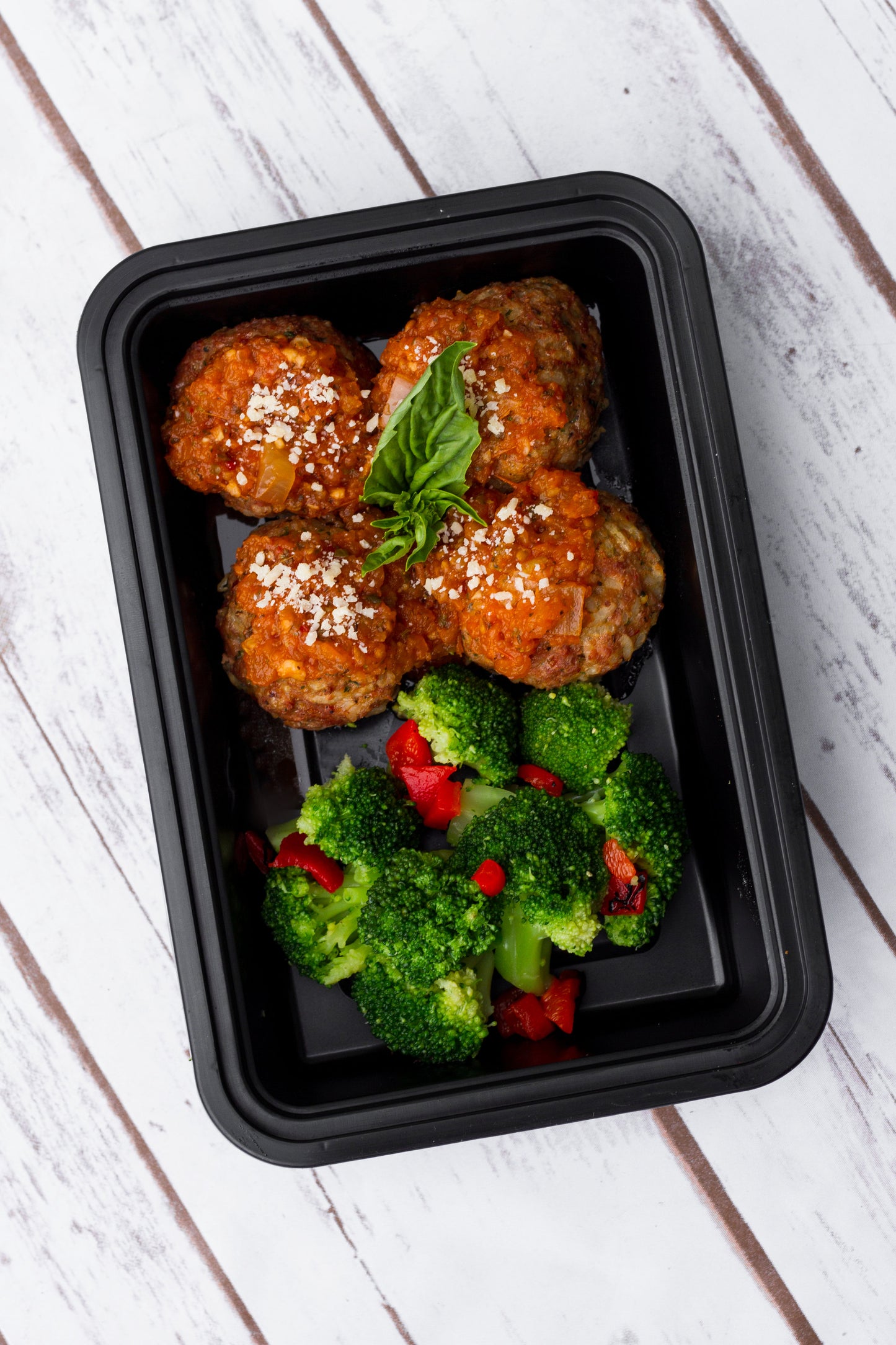 PICK MEALS EACH WEEK

Our menu changes bi-weekly, so every week you will select your meals for the upcoming week, any time between Monday-Friday. If you do not select your meals by Friday at midnight, CST, you will receive a default menu of our top selling meals.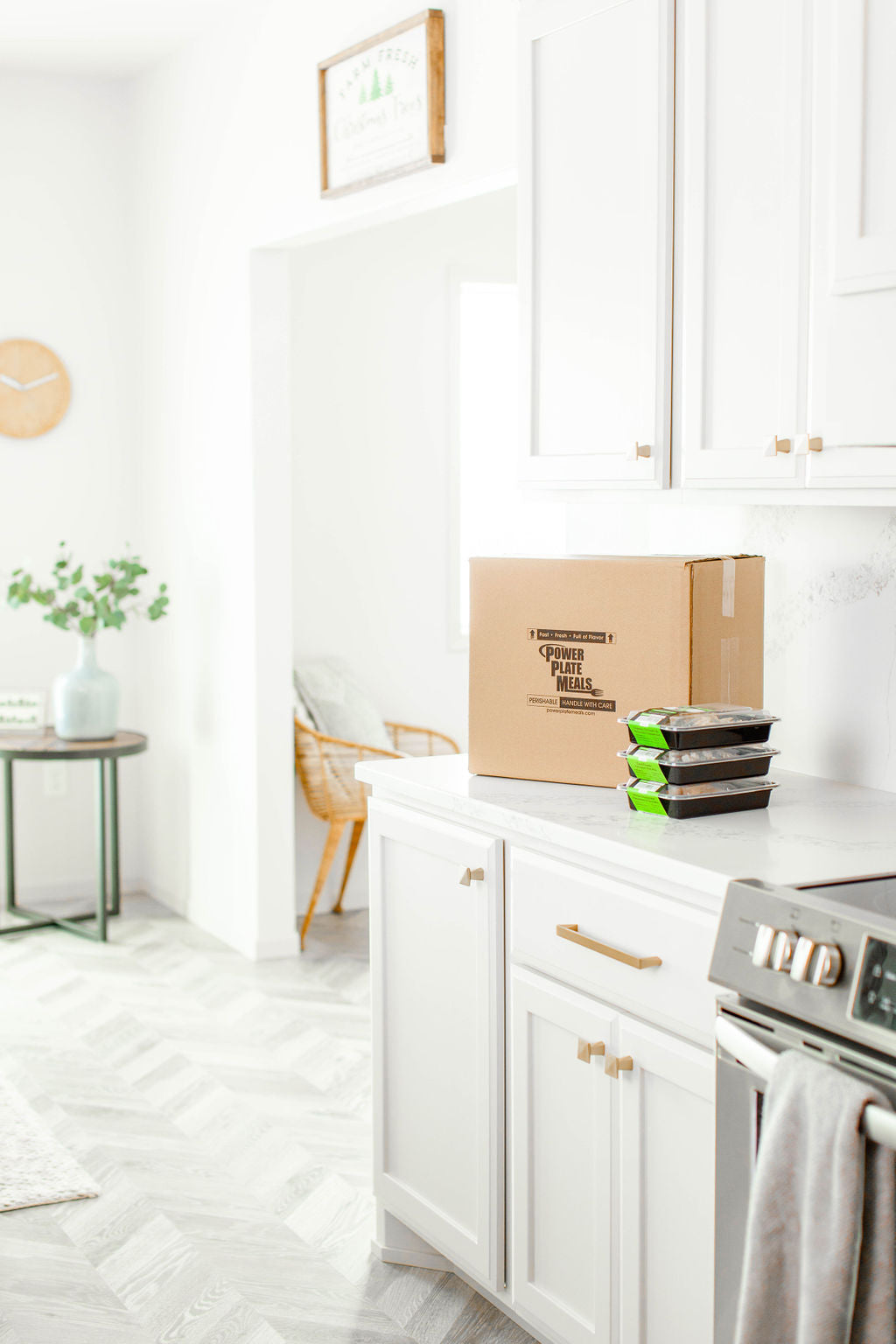 RECEIVE YOUR MEALS

Your meals will be sent out every Monday via UPS 1-3 day shipping and delivered right to your door.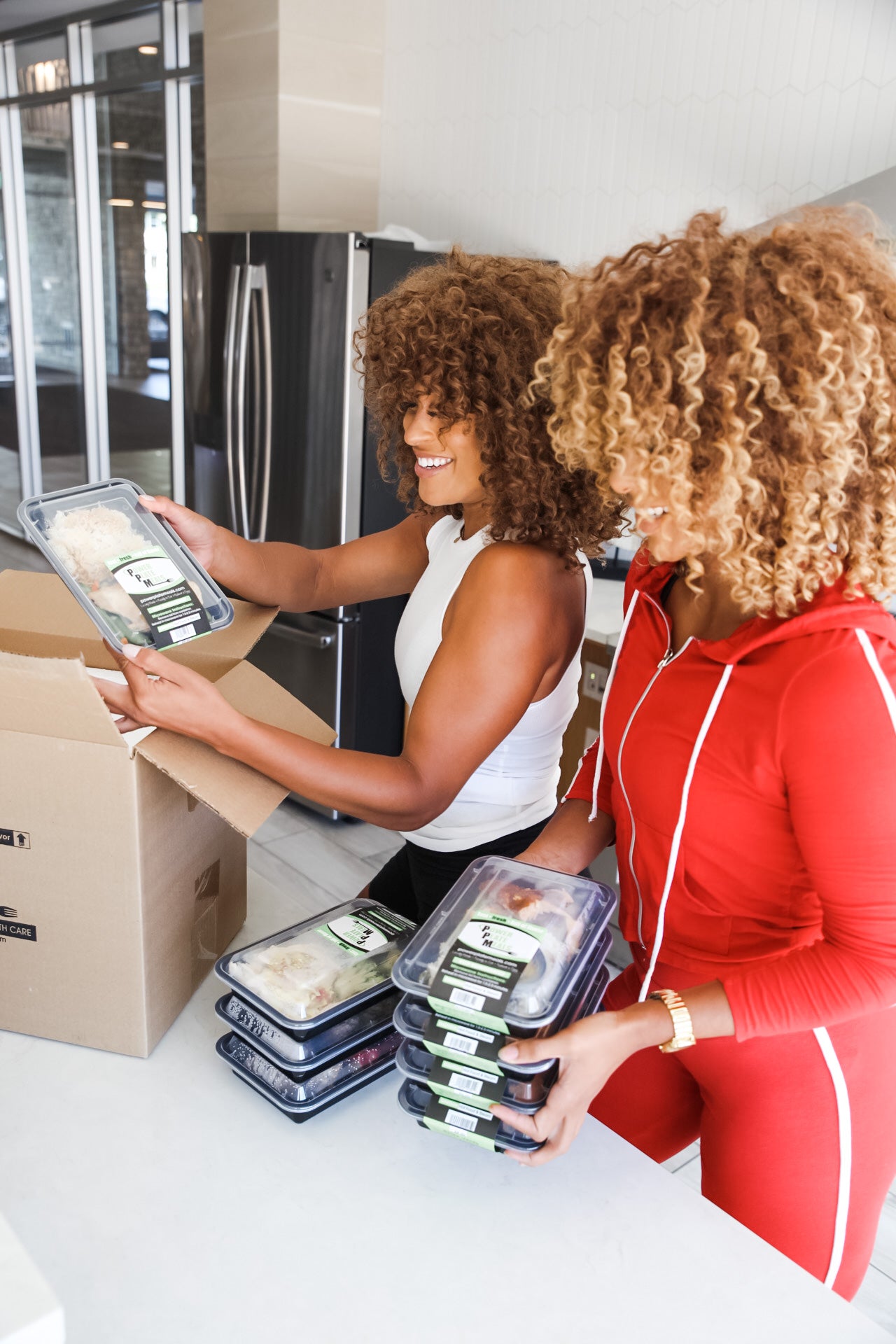 MEAL PREP MADE EASY!

Save time and enjoy doing the things you love when you have Power Plate Meals ready to eat at your convenience.
MEAL SUBSCRIPTION FAQ'S
WHEN DO I SELECT MY MEALS EACH WEEK?

You can select your meals every Monday-Friday at midnight CST, unfortunately you won't be able to select meals on Saturday's and Sunday's due to the new menus going live every Saturday.
HOW LONG DOES IT TAKE TO GET MY FOOD?

Once your food is shipped and you receive a shipping notification, your meals will arrive is 1-3 days via UPS. If your box takes longer, please contact us at hungry2help@powerplatemeals.com.
WHEN WILL I GET MY MEALS?

All meal plan orders go out every Monday and are shipped via 1-3 day UPS shipping.
WHAT IF I FORGET TO PICK?

You will receive a weekly email to remind you to change your meals between Monday-Friday each week. Don't worry, if you forget we will send you our default menu of best sellers.
I PICKED MY FOOD & DIDN'T RECEIVE AN ORDER CONFIRMATION, HOW COME?

Each week you have from Monday-Friday to select your meals. Your order doesn't become final until your recurring payment comes out every Saturday at 12:01 am CST. That means, if you select your meals during that time frame and want to switch your meals, you can go back into your account and change your selection, as long as it is before Friday at midnight!!
How does the recurring payment work?

The 1st payment will be the initial day you start your meal plan. All recurring charges will be every Saturday at 12:01am CST.
HOW IS MY FOOD SHIPPED?

Your food is shipped in an insulated cooler box with ice packs and dry ice to ensure safe arrival during 1-3 day UPS shipping.
HOW DO I CANCEL MY MEAL SUBSCRIPTION?

You will have access to pause or cancel anytime after two weeks of shipments in your account dashboard.
Question about your order?

Please contact us at hungry2help@powerplatemeals.com and our customer service team will be happy to assist!